---
The SME winter family
---
At Selkirk Mountain Experience, our staff lives with us for months at a time. So we feel they are our family; a big extended family. This connection and warmth felt by the staff extends to our guests, who are visitors in our home, making them feel this warm welcome as well.
SME Head Guide
Ruedi Beglinger
Certified Mountain Guide with:
Canadian Mountain Guide Association ACMG, Swiss Mountain Guide Association SBV and International Mountain Guide Association IFMGA
Avalanche Operations Level 3 with the Canadian Avalanche Association, CAA
Professional member Canadian Avalanche Association, CAA
Started his guiding career in the Swiss Alps in 1985
Ruedi lives together with his wife Nicoline, in Revelstoke BC. They have two daughters, Charlotte and Florina. Both girls are passionate skiers and have a deep passion for the mountains, which Ruedi proudly nurtured.
Ruedi was born and grew up in the Kanton of Glarus, Swiss Alps. He started skiing at age 2 in Linthal GL, in the Swiss Alps. He started ski-mountaineering at age 6 with his dad, who nurtured Ruedi's love for the mountains.
Ruedi is inspired by remote mountains, adventures into wild places and most of all by his ski and climbing guests he guides in winter and summer.
His lifetime goal is to still ski, climb and guide guests at age 90.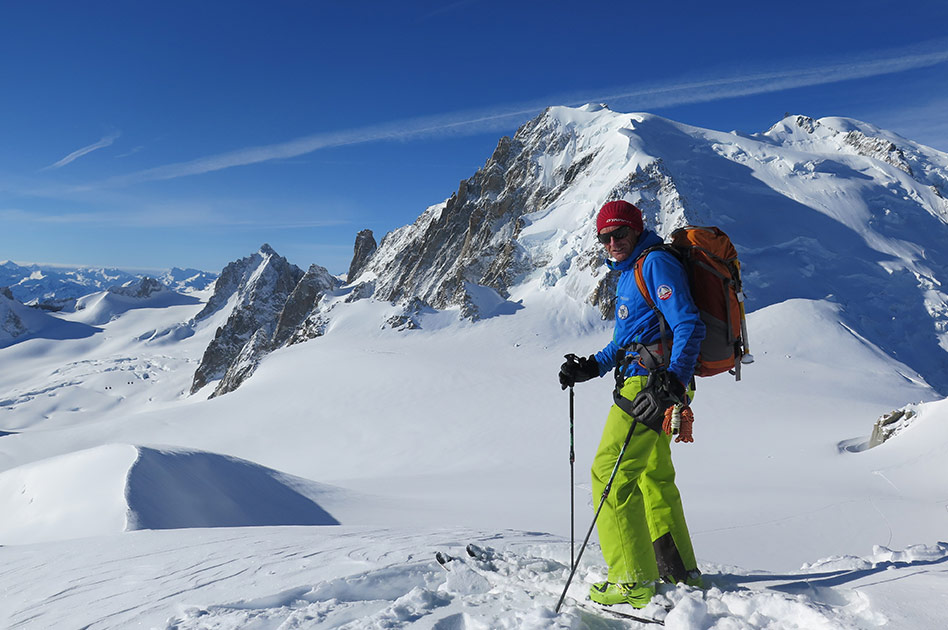 SME's Heart and Soul
Nicoline Beglinger
While Nicoline prefers to call herself a housewife or the food and beverage manager, she truly is the heart and soul of SME. Between raising her children, taking care of staff and guests and tending to Ruedi and Rosie the cat, she rarely gets a day off. Nicoline is the oil that keeps the SME operation running. She makes the beds, does dishes, packs the helicopter, organizes the summer hikes, goes skiing with the winter guests, does the bills, bakes, cleans, rakes the summer trails, shovels snow, does firewood, manages the office, answers emails… Nicoline is the modest warmth of SME. The welcoming hug and the cheerful wave goodbye as you depart on your days adventure.
Nicoline is inspired by her family and by the anonymous donor. Her lifetime goal is to continue having her children spend time with her at the chalet.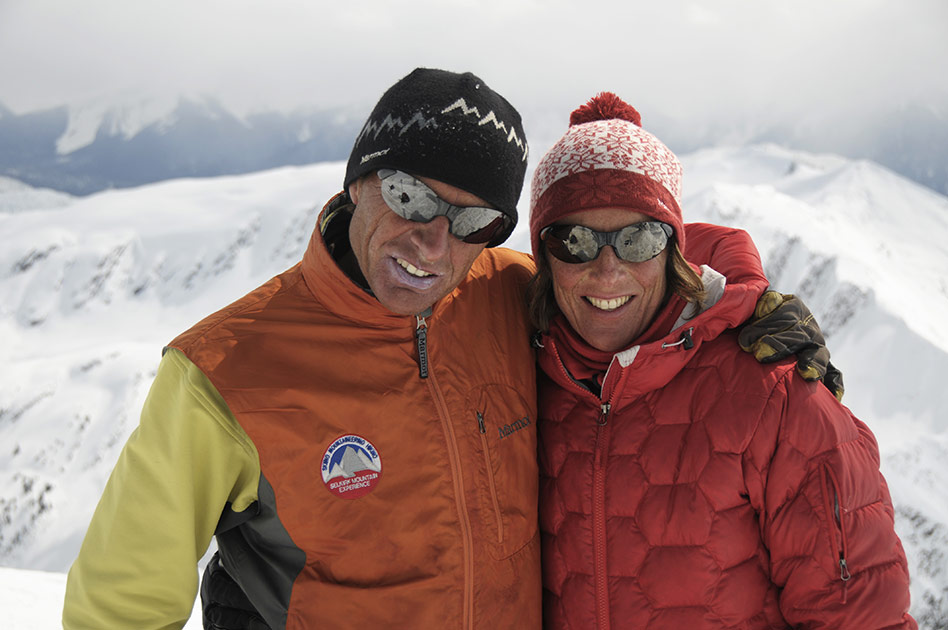 SME Training Guide
Ian Snowsell
ACMG Apprentice Ski Guide
Canadian Avalanche Association: Operation Level 2
Ian was born and raised in the Canadian mountain resort Banff, Alberta, where he learned how to ski at the young age of 2. Already as a young teenager Ian started to ski-tour in the Canadian Rockies.
Ian is a very passionate mountain person who lives for the snow and the inspiration of mountains. His gentle personality, quiet sense of humour and incredible mountain knowledge is well liked by all ski guests and everybody who knows him. Ian is a genuine friend to all people.
Ian likes guiding for the simple reason of sharing true skiing experiences and the endless mountain environment with as many people as possible.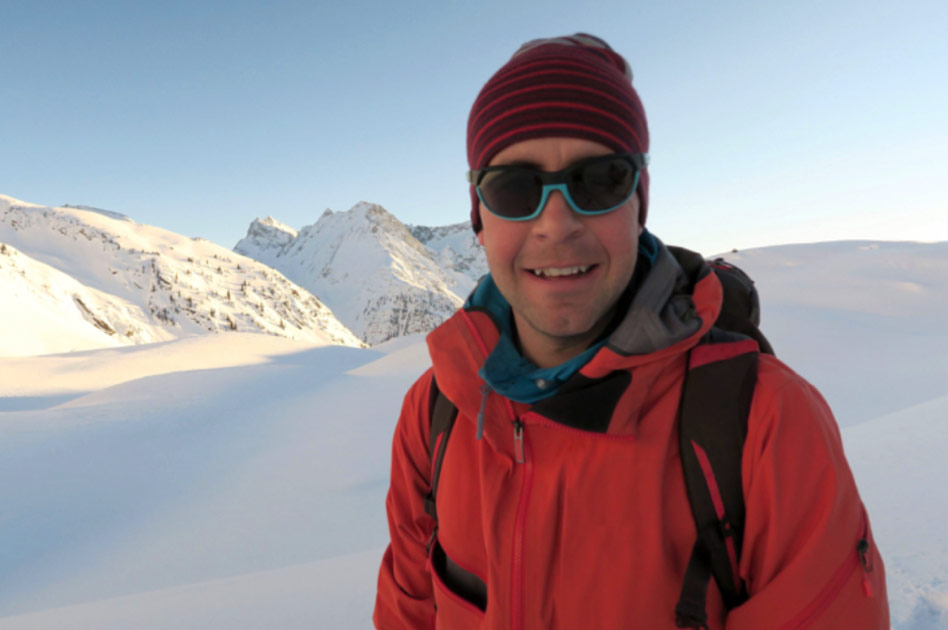 SME Training Guide
Madeline Martin-Preney
ACMG Apprentice Ski Guide
Canadian Avalanche Association: Operation Level 1
Madeleine was born and raised in Nelson BC, where she learned how to ski at the age of 2. At the age of 18 she began ski-touring in the French Alps.
Madeleine is inspired by people who follow their passion, and by the mountain environment and its infinite lessons and energy. Her lifetime goal is to continue following her passion and to continue being inspired by the mountains. She loves sharing them with others and hopes to remain grateful for all the wonderful opportunities in life. She sees guiding as an opportunity to share her passion and allow people to discover themselves in a fantastic mountain environment.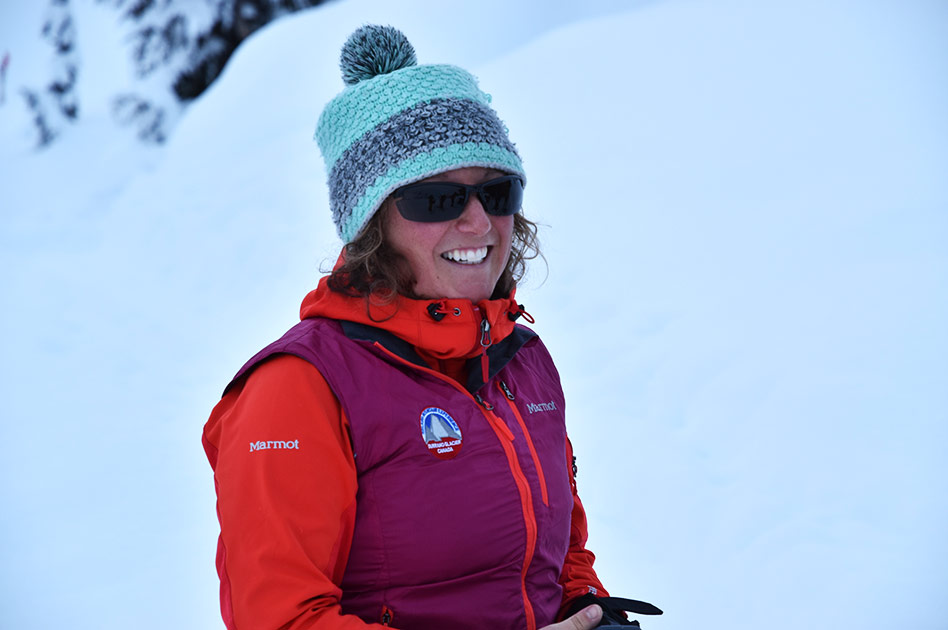 SME Guide in training
Florina Beglinger
SME Tail Guide and Guide in training
Canadian Avalanche Association: Operation Level 1
Florina was born in Revelstoke, B.C. She grew up and went to school at the Durand Glacier Chalet. Yes, she is an authentic mountain girl: funny and friendly and an absolute joy to spend time with. Florina loves shredding deep powder in mean slopes.
Florina completed a degree in film production and creative writing at the University of British Columbiain Vancouver. Her years in Vancouver made her realize that her rightful home is in the mountains. In the winter 2017 Florina came home to the Durand Glacier.
Florina now can follow her true passion, skiing great mountain terrain and its untouched powder snow, spending time with people who have the same interest. Living her dream of living in the mountains and sharing the experience with her friends and guests and also continuing writing and filming.
Florina is now working on her second profession, becoming an ACMG Guide and is hoping to eventually take over Selkirk Mountain Experience. Of-course Nicoline and Ruedi are very happy about Florina's ambition and great goal. Florina started to write the next chapter of the never-ending SME story.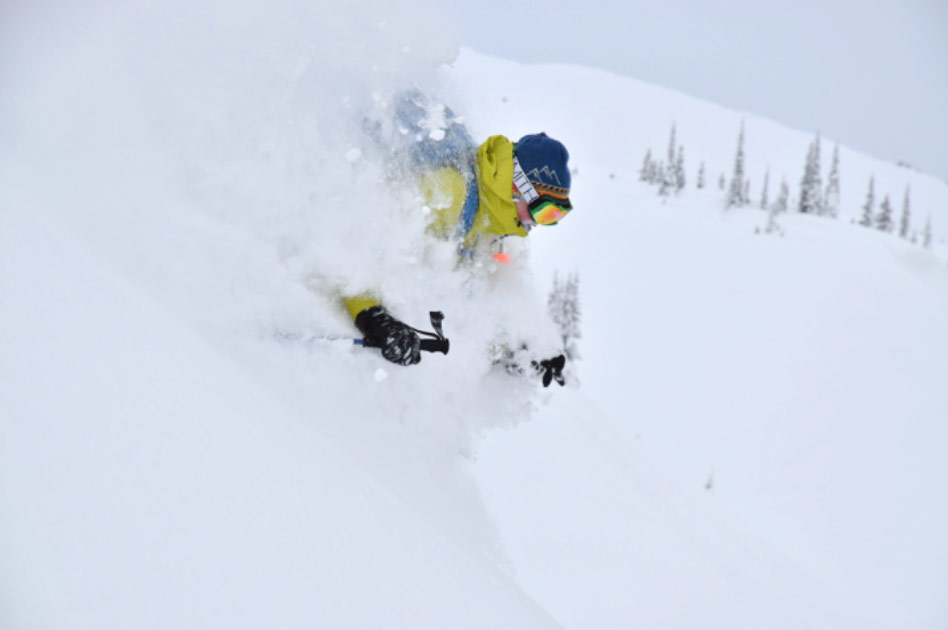 SME Head Chef
Henrik Nienhuysen
It goes without saying that Henrik plays a key role at the Durrand Glacier Chalet: from preparing high alpine fine dining to answering your dietary needs to creating incredible after skiing and hiking snacks.
He was born and professionally trained as a culinary chef in Sweden and spent a few years cooking in some of the finest hotels around the world, including in the Swiss ski resort Engelberg.
His joy in living an adventurous life brought him to Canada where he now spends his second year at the Durrand Glacier Chalet. During his time off from cooking Henrik is enjoying free-riding in as many Canadian ski areas as possible.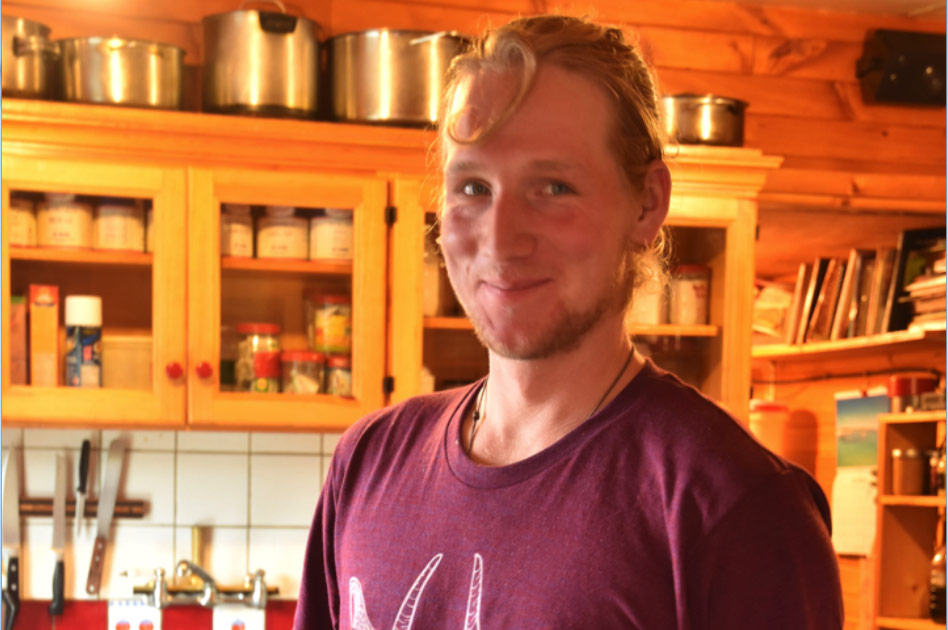 ---